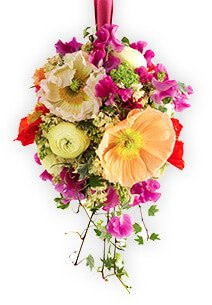 Warm balmy breezes filter through the open style restaurant adding to the subtropical relaxed atmosphere – Noosa style at its best! River Deck is an outstanding venue at any time of day or year with the panoramic backdrop of the majestic Noosa River ever present.
Phone:  (07) 5474 1100
Website: http://www.riverdeckrestaurant.com.au
Rickys River Bar + Restaurant is located on the banks of the Noosa River. Rickys provides a dining experience that encapsulates the essence of the Noosa Lifestyle – a modern menu showcasing the best local produce, stunning views of the Noosa River and professional, friendly service.
Phone:  (07) 5447 2455
Website: http://www.rickys.com.au
Sails Restaurant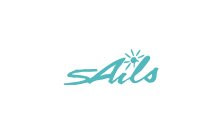 Located on Noosa's Main Beach, Sails Restaurant offers absolute beach front dining. By day the restaurant has an upbeat bistro feel, once the sun sets the white linen tables create a relaxed yet sophisticated experience.
Phone: (07) 5447 4235
Website: https://www.sailsrestaurantnoosa.com
Noosa Waterfront Restaurant & Bar

Situated right beside the water, Noosa Waterfront Restaurant and Bar can be reached by road or boat along the beautiful Noosa River. With exclusive river views for guests, superlative food and service, the newly refurbished restaurant at Noosaville is one of the premier dining establishments on the Sunshine Coast.
Email: info@Noosawaterfrontrestaurant.com.au
Phone: (07) 54744444
Website: http://www.noosawaterfrontrestaurant.com.au/
Noosa Boathouse

Boasting spectacular water views, amazing sunsets and three waterfrton event spaces across our 3 levels, the award winning Noosa Boathouse offers a truly unique setting for your wedding celebration. With locally sourced produce, fresh seafood and fine wine, our menu options cater for all wedding styles and sizes
Email: functions@noosaboathouse.com.au
Phone: (07) 5474 2754
Website: https://www.noosaboathouse.com.au
Noosa Springs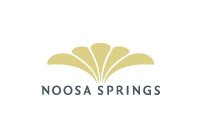 It's the biggest day of your life. Don't leave it to chance. Noosa Springs is one of the most beautiful wedding venues in SE Queensland. Our professional event managers will take the worry out of planning your event and ensure everything runs brilliantly.
Phone:(07) 5440 3333
Website: http://www.noosasprings.com.au
The team at Yandina Station are specialists in the field with many years experience and attention to detail that will ensure your day is planned perfectly and is a memorable and spectacular wedding or function with more than 14-acres of beautiful and private grounds at your fingertips.
Phone: (07) 5446 6000
Website: https://www.yandinastation.com.au/
Sunshine Beach Surf Club
Sunshine Beach Surf Club reopens in 2020 bigger and better than ever. With their custom designed restaurant, conference and event space catering to up to 240 guests, it is one of Noosa biggest venues, with one of the most enviable views on the Sunshine Coast. Bookings open for 2020 now.
Please call the club on  (07) 5447 5491
Website: http://www.sunshinebeachslsc.com.au
Beach Road Holiday Homes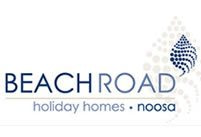 Take the road less travelled, leave the hustle and bustle of Hastings Street behind, come over the river to the Noosa North Shore and explore the natural side of Noosa at Beach Road Holiday Homes Our stunning location is also the perfect Exclusive Noosa wedding venue for both a wedding ceremony and reception. We can also play host next time you are seeking a Sunshine Coast meeting venue.
Please call the venue on 1300 882 093
Website: http://www.beachroadholidayhomes.com.au
Richardson & Wrench Noosa Holiday Homes
First Class Functions is proudly partnered with Richardson & Wrench, Noosa's Prestige Holiday Accommodation Experts, to offer Noosa's largest selection of Luxury Holiday Homes. We can provide catering, wedding coordination and decoration styling at these leading properties for your next event or wedding.
Phone: (07) 5448 0966
Website: https://www.rwnoosaholidays.com.au/
Peppers Noosa Resort & Villas
The captivating atmosphere of rainforest canopies, woodland-scented breezes, and stunning bay views are only equalled by the superb selection of indoor and outdoor venues for your wedding, function or event. Perfect for weddings from 20 to 200 people.
Phone: (07) 5455 2200
Website: https://www.peppers.com.au/noosa